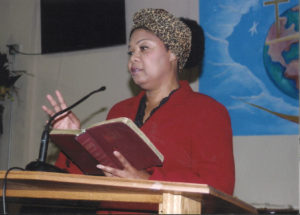 We're committed to getting as many souls for the kingdom of God, relieving doubts, and partaking in spiritual communion with fellow believers. Belief in the one true God has never been more important than now! Salvation can only come from genuine and true veneration of God, and a thorough understanding of the gospels.
As a non-profit organization, we want nothing other than offering a safe haven for believers. Our Pentecostal Church of God had a presence in Mountrouis, Haiti, where we helped the poor. It's our belief that God's greatness comes from benevolence, love, and genuine care for our fellow people.
It's our mission to promote God and His teachings, offering the knowledge of the gospels as spiritual sustenance. We strive to be closer to His presence through direct experience and through a baptism with the Holy Spirit.